Meet the Caring Staff of the McDowell County Commission on Aging
Providing Services for the Elderly and Disabled Since 1973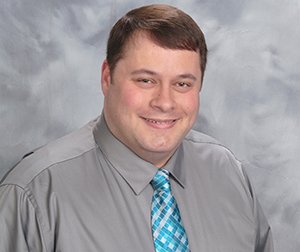 Dr. Donald R. Reed, Jr., DrPH

Executive Director
Donald Reed Jr. is a former Assistant Professor at WVU and a longtime resident of McDowell County. He holds a B.A. in History from Concord University, a M.A. in Interdisciplinary Studies with a concentration in History, a M.A. Interdisciplinary Studies with a concentration in Liberal Studies, a M.S. in Interdisciplinary Studies with a concentration in Substance Abuse Prevention and Policy, and was recently awarded a Doctorate in Public Health with a concentration in Health Advocacy and Leadership from Capella University. He has two children: Evan and Keaton and lives with his wife, LaNelle, in Welch, WV. Reed currently chairs on the WV Prevention Research Center Community Partnership Board and serves on the Board for the McDowell County Family Resource Network (McDowell FACES), the McDowell HOPE Coalition, and is President of the McDowell County 4-H Leaders Association.
---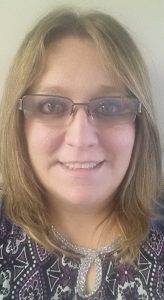 Lisa Sanderson

Finance Director
I have dedicated over 16 years of service to the Commission on Aging and enjoy my job very much. I love seeing the difference our programs make in the lives of Seniors and the Disabled. I enjoy helping people, spending time with my family, and my ministry as one of Jehovah's Witnesses.
---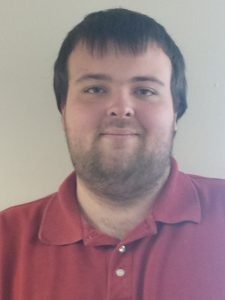 Matthew Green

Finance Assistant
I am originally from Welch, WV and relocated to North Carolina for schooling purposes. I received a degree in accounting from Surry Community College and returned to West Virginia. I enjoy spending time with my family going on different adventures including camping and kayaking. I enjoy my job with the Commission and the opportunities it presents to me.
---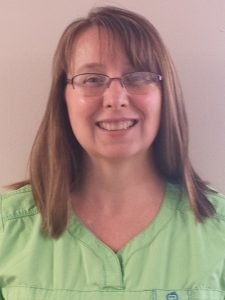 Krista Meadows

RN Supervisor
I have been an RN for over 25 years. I have worked in Long Term Care and In-Home Care extensively and have been with the Commission on Aging since April 2017.
---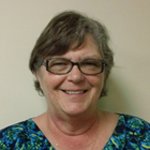 Judy Collins

Assistant RN Supervisor
I've been a RN for more years than I want to admit but I've spent most of the last 17 years right here. I did leave for a short time but missed everyone and had to come back. I love all our clients and being able to assist them to stay in their homes as long as possible is what I am meant to do. Also the staff is like family that I missed when I was gone. Very glad to be back!! My goal in life is to be remembered for being kind and good to everyone that I serve.
---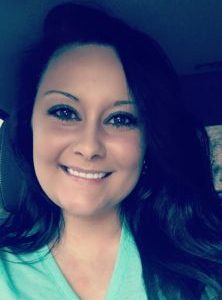 Alyssa Bishop

RN Chart Auditor/Trainer
As a McDowell County native, I was born, raised, and now reside in Iaeger, WV with my husband and son. In 2011, I graduated from River View High School. I obtained my Associate Degree of Science in Nursing in 2014 and began my career as a Registered Nurse the same year. In 2016, I graduated with my Bachelor Degree of Science in Nursing. I am also a licensed Registered Nurse in the state of Virginia, where I am employed by Buchanan General Hospital. There, I work on a Pediatric and Medical-Surgical floor. Choosing a career in which you dedicate your life to the service of others was a passion of mine – even as a child. I could not be more humbled that God chose me to bestow such a beautiful blessing upon and allowed me to pursue this dream.
---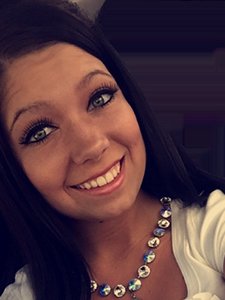 Kaitlyn Jackson

Client Care Coordinator
I started my journey with Commision on Aging in January 2017. My passion in life has always been to help others. I love seeing the difference our programs make in the elderly and disabled lives. Always being humble and kind makes their face glow. I'm blessed to be apart in making a difference in our elders. I truly love my job here at the Commision on Aging.
---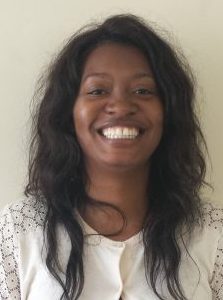 Shanita Evans

Transportation Coordinator
I am the daughter of Michael and Constance Evans and a native of West Virginia. Growing up in the small town of Caples, I learned early on the importance of community, faith and kindness, and I attribute those lessons learned while growing up to the person I am today.
After graduating from Mt. View High School in Welch, WV, I went on to obtain a Bachelor's Degree in Psychology from Bluefield State and a Master's Degree in Strategic Leadership from Mountain State University. I have made it a conscious decision to remain in West Virginia where I utilize my skills and knowledge.
I am the proud mom of one child, Jadelyn and I am grateful to be employed, among a wonderful group of people, at the McDowell County Commission on Aging as Transportation Coordinator.
---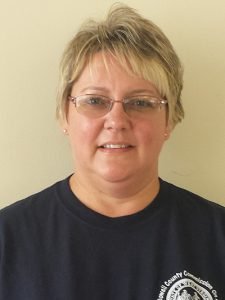 Kim Varney

Nutrition Coordinator
I have been with the Commission since January. I enjoy fishing, camping, gardening and spending time with my husband, Scotty, and my twin boys, Ethan and Evan.